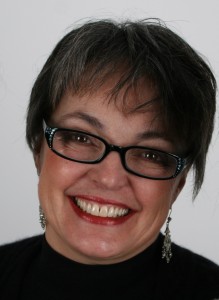 Hi! My name is Louise Gallagher, but you knew that because this is my website. What you don't know is I am a writer, artist, story-teller and communications professional. I'm also a Certified Life Coach and Passion Test Facilitator and, I have a passion for cooking (but that's a whole other story — though if you follow me on Pinterest you'll see some of the Food I Love)!
I love to cook up words into exciting and interesting ideas that come to life in brochures and websites and newspaper articles and corporate information pieces and a whole bunch of other ways too.
I've had some amazing opportunities in my life. I've written and produced plays with street teens. I'm the writer/producer of At the Heart of Centre Stage, a one hour documentary for Global National TV about the Young Canadians of the Calgary Stampede. My book, The Dandelion Spirit: A true life fairy tale of love, lies and letting go has helped hundreds (maybe more) people heal from relationships of the hurting kind, and my blogs Recover Your Joy and Dare Boldly have guided thousands of people to living lives of joy and purpose for over 9 years.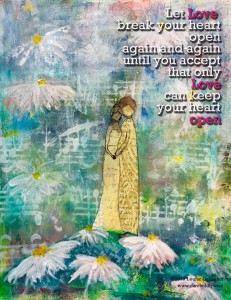 Words are my currency of life. Art is my self-expression. Ideas are my backbone for possibility and story is my way of making sense of all that life has to offer. Merging words, art and story through art journalling is how I put substance to my world and share it in concrete ways with others.
I've been working in corporate communications for over 25 years and for  6 years worked at Canada's largest homeless shelter (not an accolade to aspire to, [being the larges], but an important role to play for community) and for the past four, as Director, Communications at the Calgary Homeless Foundation.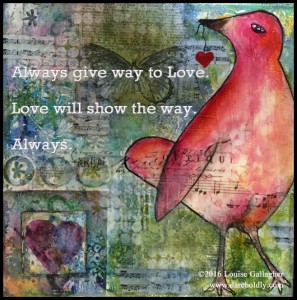 Over the years, I have helped shift perceptions of homelessness in our city, province and country. And through it all, I have used the arts as the avenue to creating understanding, as a means of building bridges and exploring possibility. Some of the things I've done include producing an annual concert to raise funds for homeless veterans, being a board member of an arts group dedicated to building bridges between homeless artists and community artists, starting an art program at the shelter. It has  expanded into a place where staff, volunteers and clients explore their creative core through all medium, from visual to theatrical to musical and written arts.
For me, making a difference is as vital as breathing. Making a difference is how we will change our world for the better. It is how we can create more of what we want in our lives and world. To learn more about the power of volunteer and how Volunteering Saved My Life, watch my TEDx Talk.
Please stay awhile. Check out all the stories and ideas and free things too.
Thank you for dropping in. I'm glad you're here.